I'm coming to see you very soon!

I had great fun visiting your school a few years ago, so I'm super excited to be invited back! Kindergarteners and 1st graders, warm up your singing voices because I'm going to teach you a friendly song! 2nd-4th graders, get ready to go on a "Lion Hunt" and, 3rd-4th graders, I moustache you a question: Do you like gummy worms? I hope so, because I'm bringing lots of them to our writing workshops!

Looking forward to writing and learning and imagining with all of you! :)
Current Mood:

excited
I'm coming to see you very soon!

I am SO extremely excited to visit your school next week! I heard about the terrible fire that damaged and destroyed much of your school building. I am amazed and inspired by the way you all pulled together to finish out the school year at a local camp. I am truly honored to be invited to help you celebrate the opening of your new library! Wow... I Can Not WAIT!

Please be extra nice to Mrs. Larson this week because she is working extra hard to make our time together super fantabulous. We'll have fun! See you soon! :)
It was a busy summer of writing for me! I'm working on the first book for a brand new series. I can't wait until I can share the title and tell you more about the characters. The story is with my editor now, so my desk is pretty clean at the moment, but it looked like this for most of the summer: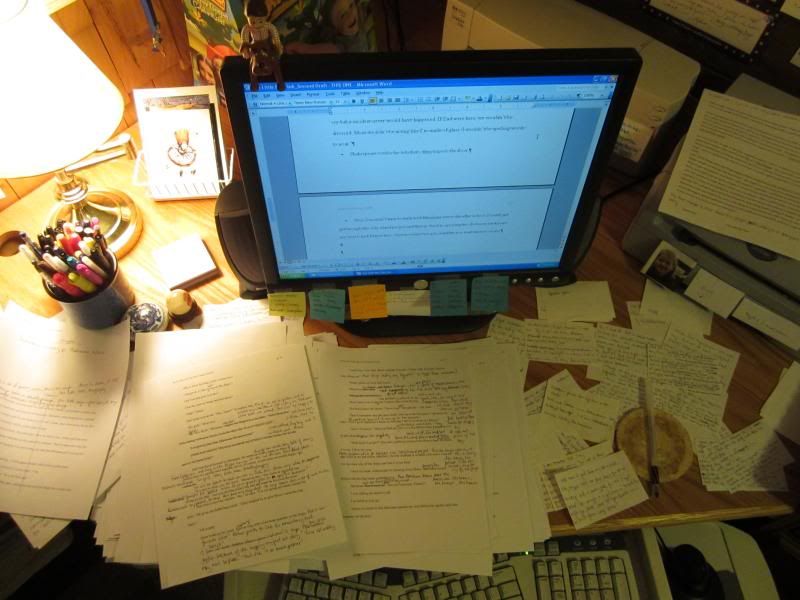 I've also been writing letters to young readers who write to me. Did you know? I love repling to letters and emails: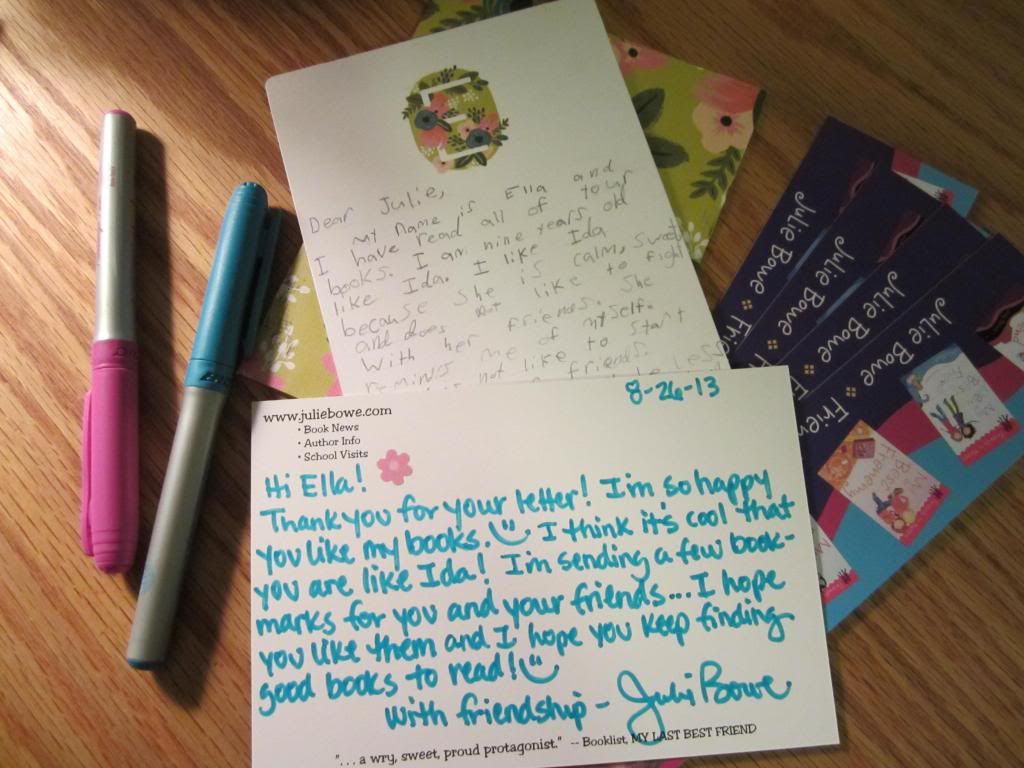 This October, I'll be visiting several Wisconsin schools as part of the
Chippewa Valley Book Festival
. Will I be at YOUR school this year? I would love to stop by. If you'd like more info about my super-fun school visits, please contact me via
my website
and I'll send you all the details. :)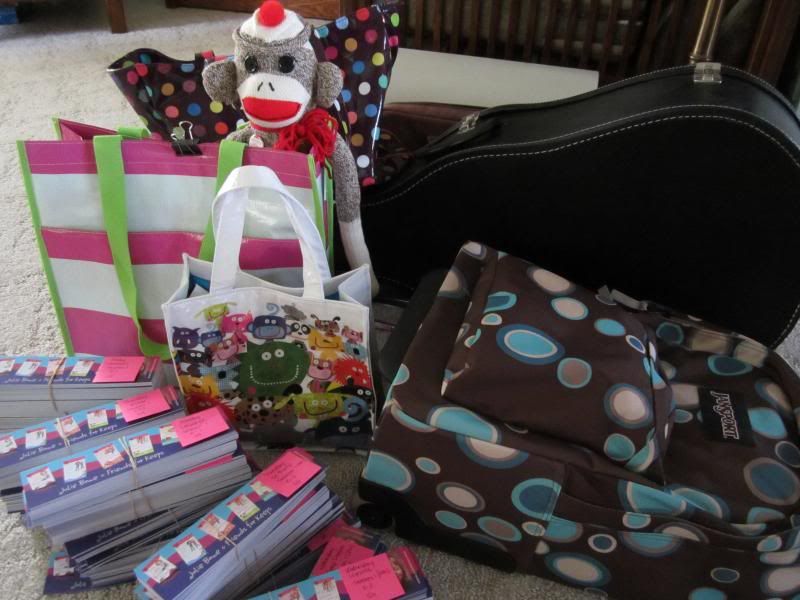 I had such a great time visiting with all the 4th and 5th grade students at West Salem Elementary last week! You guys rock! Thank you for making me feel so welcome!


I'm coming to see you very soon!

I'm busy practicing my program, and packing up bookmarks and gummy worms, and getting super excited for our visit on Thursday! Did you know that three of your classmates (and one nice mom) got this whole visit rolling??? It's true and totally amazing. Kara, Josie and Sara -- I can't wait to meet you!!

I hope you all will be extra nice to Ms. Hundt this week because she has been working super hard to organize this event. Seriously, bring her an apple (librarians love apples!) or give her a friendly hug or just tell her, "Hey, Ms. Hundt, you are awesome!"
Show me your smiles, West Salem! See you soon! :)
Current Mood:

excited
Young reader, Hannah Greene, has invented a board game for My Extra Best Friend!!! Take a look: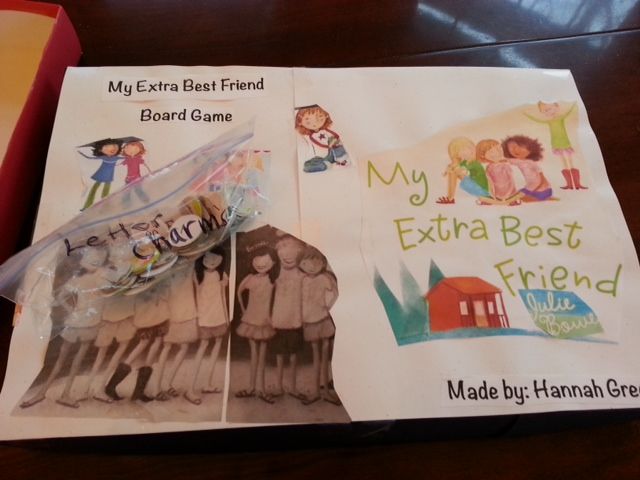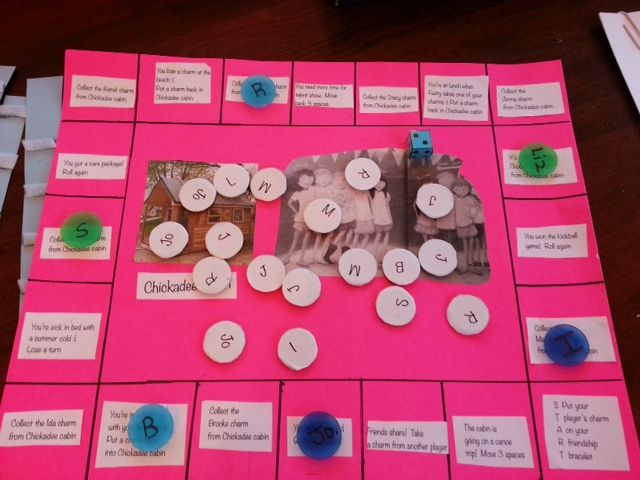 Very clever, Miss Hannah! I especially love the "friend charms" and the exceedingly pink game board. I would have to wear my sunglasses to play! :D

I hope you have fun reading the FFK books and playing the game with your BFFs. Thanks for making it! I give you an A+ on the project! :)
Current Mood:

impressed
I'm coming to see you very soon!

Did you know I grew up in Luck? I can't wait to visit my old school and meet all of YOU!

Here's a picture of me when I was your age. In the pic, Lisa (Pedersen) Anderson, and I are walking up and down Main Street, advertising our 4-H craft sale. I was a Little Butternut 4-Her! Lisa still lives in Luck. Maybe you know her!
See you soon!!
Current Mood:

excited
Cleaning my little corner of the world these days. Here are the drafts and scribbled notes for the story I'm working on. It's with my editor now. There will be lots more drafts and scribbles before the story becomes a book in 2014. But, for now, it's nice to see progress stacked up all neat and tidy.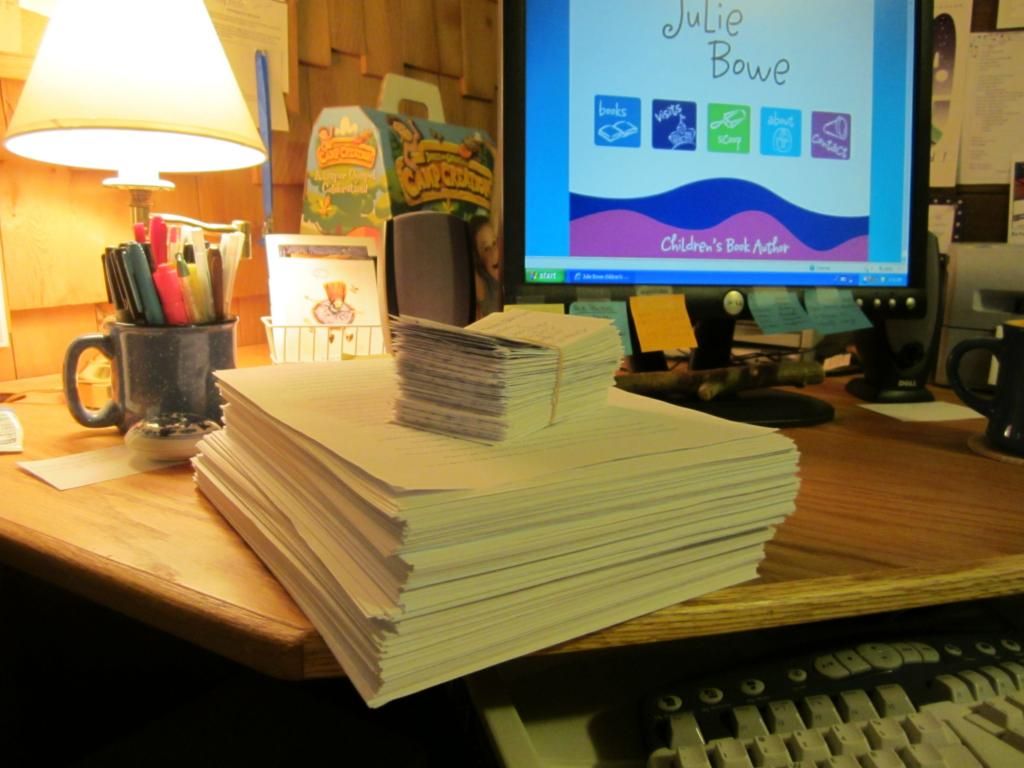 Hi, all~
I'll be signing books at the ann
ual
Taste
of the

Holidays

Open

House

hosted by
Burnstad's
Market
in

Black River Falls,

Wisconsin

this week! Here's all the tasty information:
Book signing with Julie Bowe (that's me!)
Thursday, December 6
3:00 - 6:00 pm
Burnstad's Market
449 Cty Rd A
Black River Falls, Wisconsin
I ho-ho-hope to see YOU there!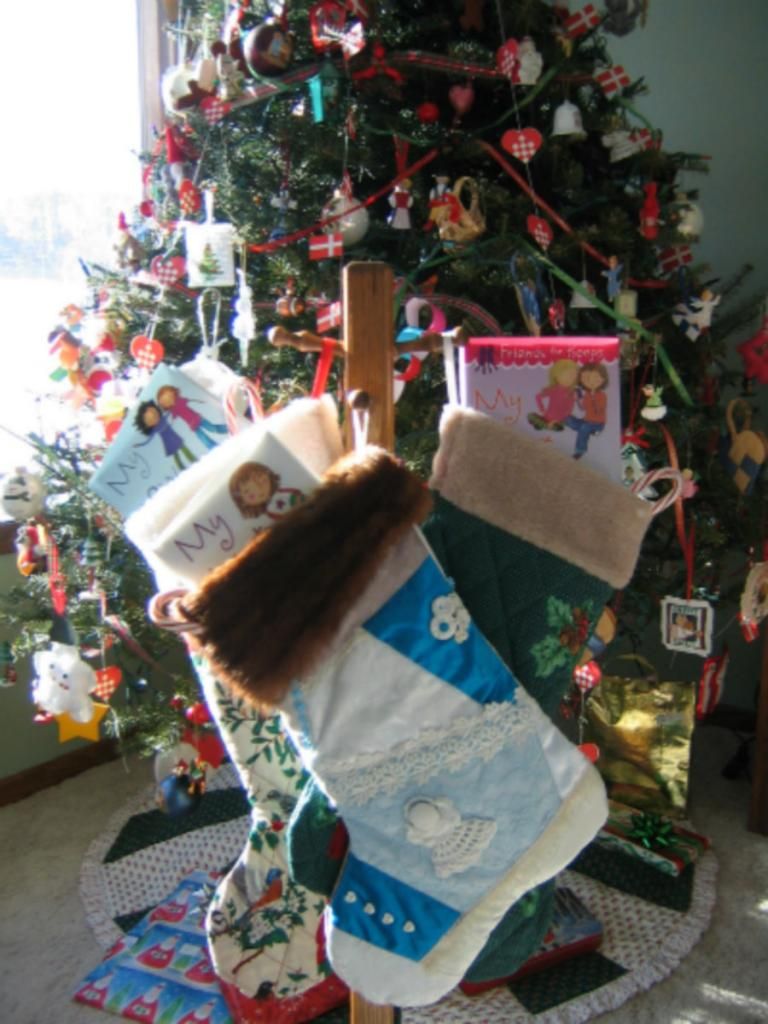 Current Mood:

cheerful